WELL DONE GAMES WORKSHOP! ...
It's been a few days already since Games Day and Golden Demon UK 2013. I wish I could properly translate all my feelings into a single post, but I'm afraid it is difficult right now. I will do my best.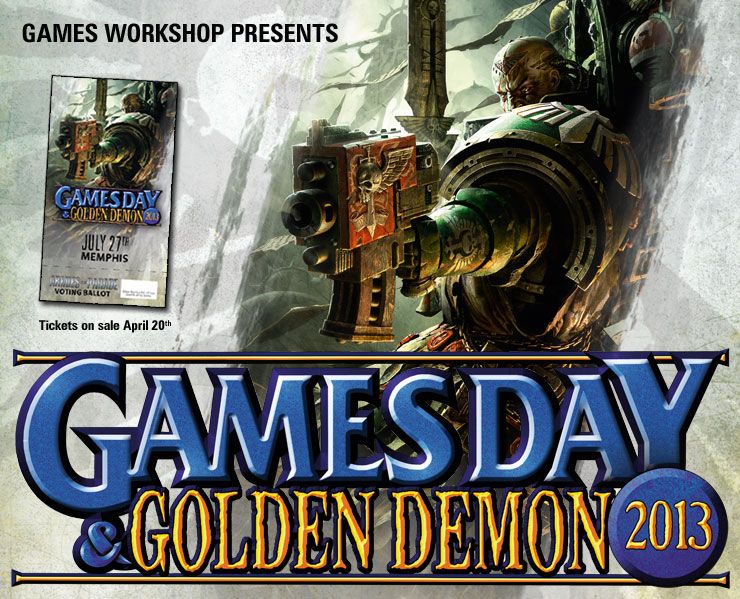 GD UK is the flagship of GDs all over the world. Every year thousands of nerd fantasy miniature enthusiasts attend this event massively to get their yearly dose of hobbygasm. The event is supposed to be a huge gathering where GW fans can do all of these things:
Meet the creators of their favourite minis and games and talk to them
Enter the legendary Golden Demon competition
Participate in fun activities such as:

Traditional wargaming in huge gaming tables that are so cool that they could not fit in any other kind of event
Super fun speed painting
Scrap Demon conversion contests where your creativity flows without boundaries
Cosplay contest where you can walk all around the place as whatever fantastic creature you can think of

Exclusive new releases that are unleashed that same day to the surprise of everyone
Buy GW products with super interesting discounts or massive deals
Well, I am sad to say this is all but a thing of the past. From all the points abovementioned, only the first remains intact. This is what you could do on this one:
Meet the creators of their favourite minis and games and talk to them
Enter a hugely commercially biased Golden Demon competition where if you don't paint the latest release you are in a more than obvious disadvantage
Participate in fun activities such as:

Sitting on a bench unpacking whatever you just bought from the huge sales area

Buying GW products at their normal retail price after waiting huge queues.
Seriously.
Needless to say this was by far THE WORST GD UK I HAVE EVER SEEN.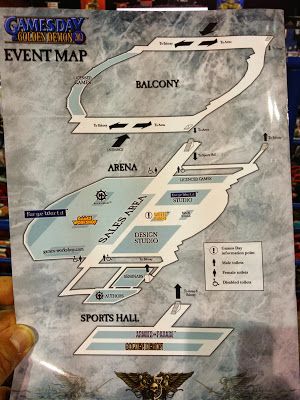 Years and years of Golden Demon, and I have never seen this bad.
I feel like I don't need to say more. Just tune on to masterminis.net because Michael had more strength than me to put all his disappointment into words. What a great article my friend, thank you so much.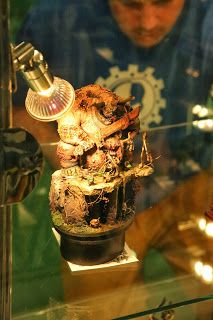 Do not count on me for this.
Obviously this decay is not something new. We have all seen GW destroy their most important event year by year. I think they can't do worse than this. My only concern is what will happen next year. Probably only GD UK and GD US? Let's see.