Vehicles from Golden Demon Spain 2011.
Ork Kopter by Crimes.



Baneblade.



Alex Cross' return.



Traitor Guard's tank.



Eldar Walker.



Dreadnought by Francisco Gil.



Space Marine on horseback by Juano.



Tyranid.



A ver far away photo of the Gold in Monster 40k, an impressive Dreadknight by Arsies, who ended up winning five Golds, I've never seen anything like that ever!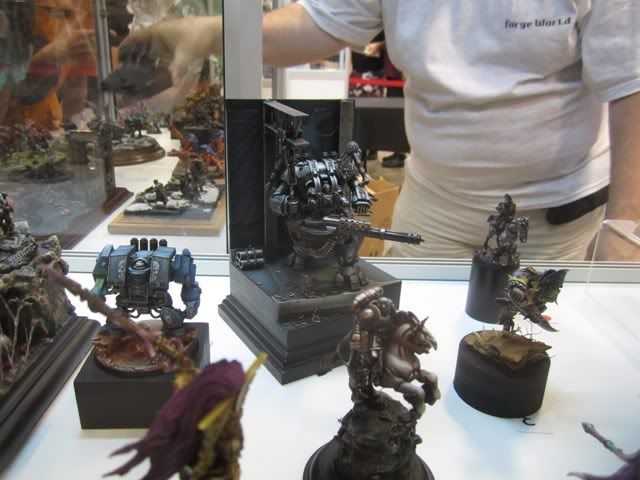 A Space Wolves motorbike, by Iguazzu, gold in Vehicle.