The day after GD Spain 2011! Lots of awesome miniatures, lots of friends and lots of fun. First of all, a quick post to take a look at the Best Of Show of one of the best Golden Demons Spain has ever seen. From Rubén Martínez aka darthgollum (yes, the same one that won the slayersword last year, but this time, with an ever more amazing creation). Check it out, one of the best examples of how to combine transformation, composition, painting, detailing and idea to make the perfect Golden Demon winner.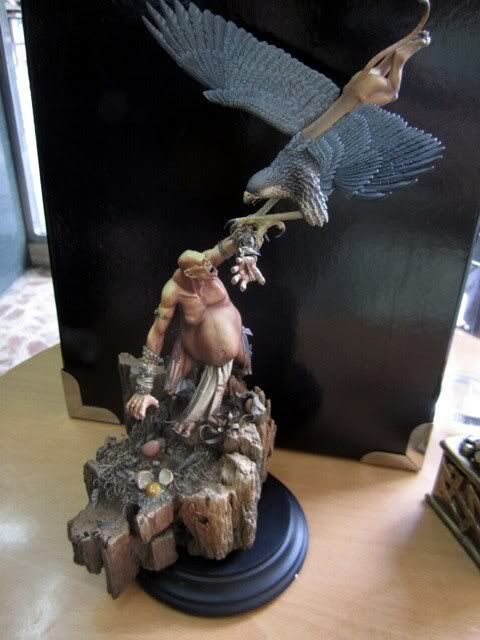 Of course, sorry for the bad photos but it's the best I could improvise!
Lots of photos and posts on GD Spain 2011 coming soon!