This is the High Elf Dragonlord which I started converting in 2010. Working on it went on and off until I finally decided to finish it in 2013. This has been the piece that has roamed my workbench the longest so finishing it brought me a lot of peace. He will be one of the most important pieces in my High Elf Army.
Click on the photos for super high definition pictures (you've never seen photos of minis THAT big). Don't forget to check out the endless Step by Step Article. Any comments are very welcome and greatly appreciated, as usual.
Behind the scenes: Step by Step Article
Link to Putty&Paint: http://www.puttyandpaint.com/projects/2674
Link to coolminiornot: http://www.coolminiornot.com/339705
Link to coolminiornot (details): http://www.coolminiornot.com/339706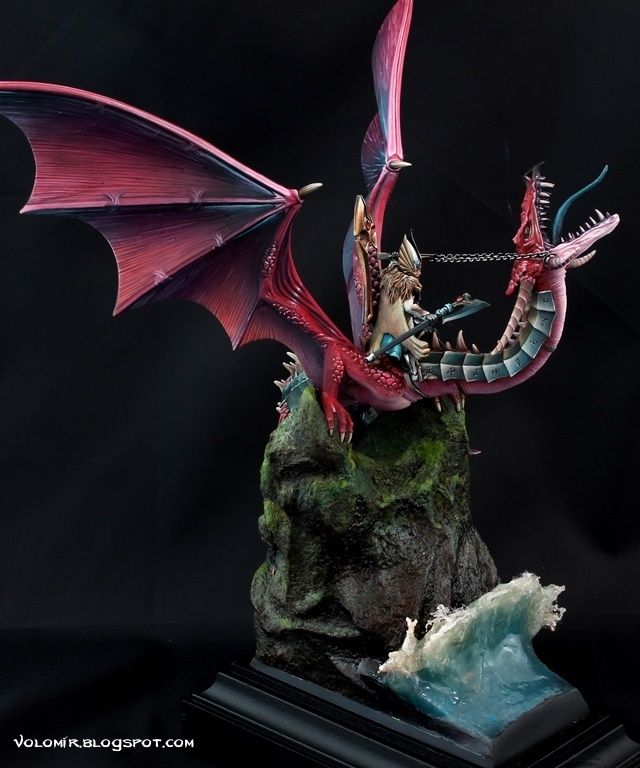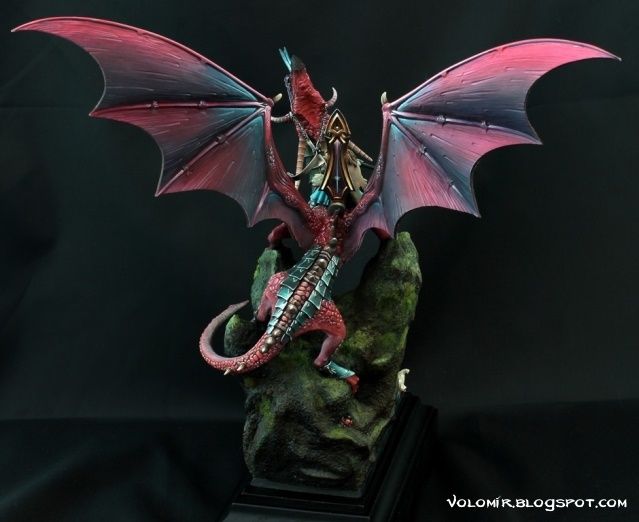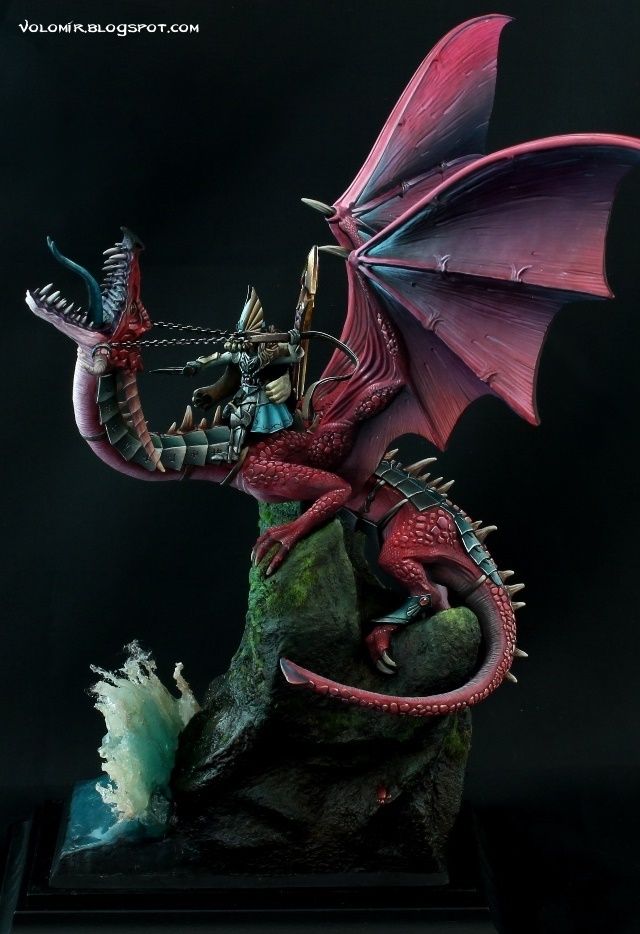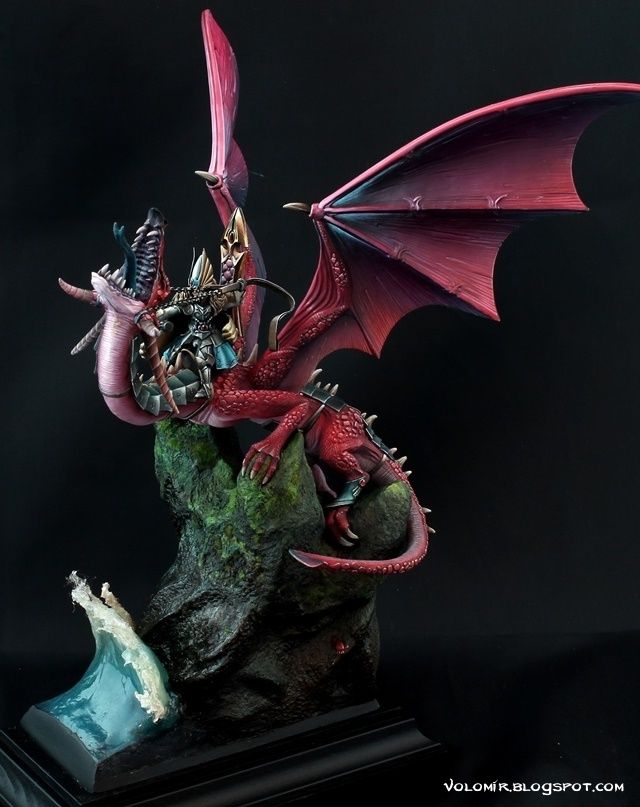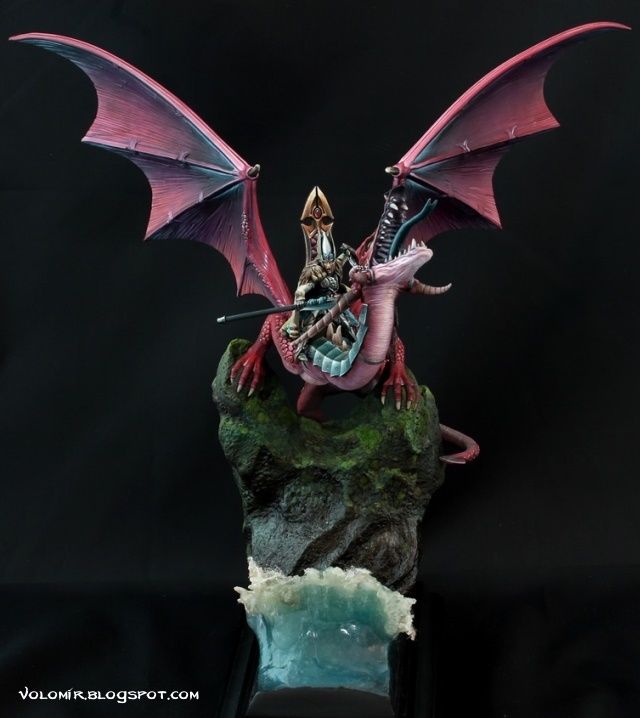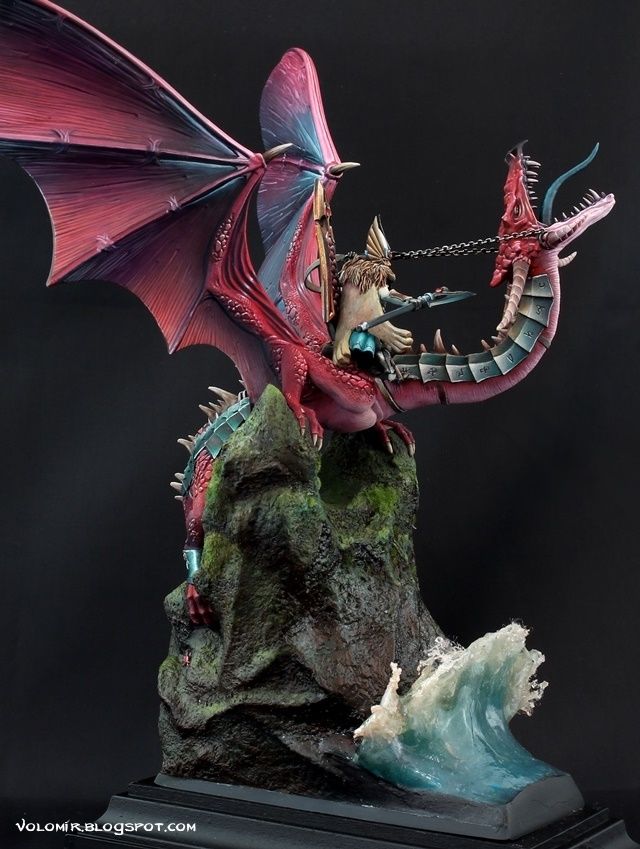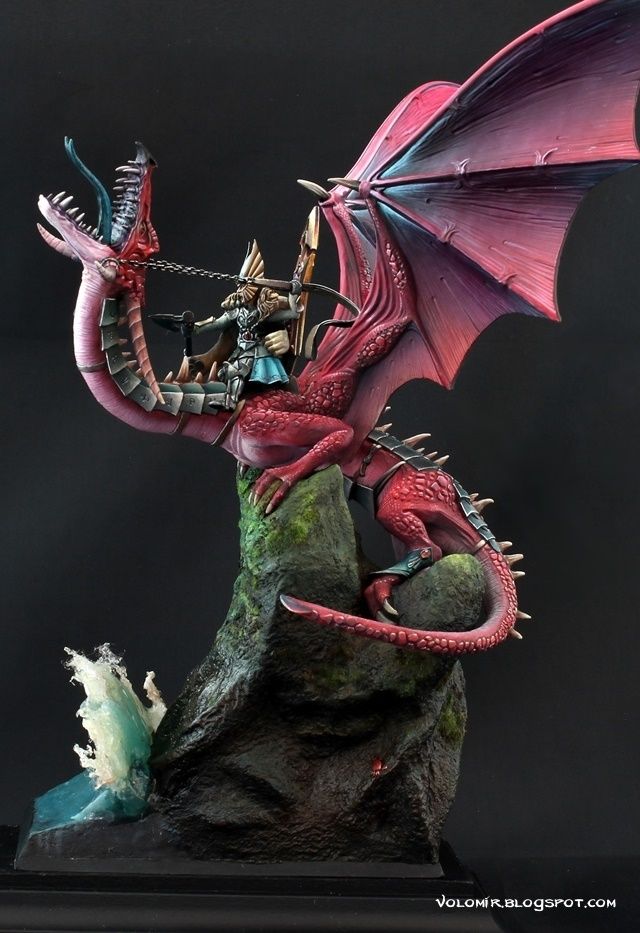 The Dragonlord went to Golden Demon Germany 2013 and won Gold in the Fantasy Monster category, the one where competition was probably the hardest. There are many people who I should thank for helping me greatly during the process of making it happen. I want to thank you all: the initial ideas and poses by Azotitos(Lord_azoth), the inestimable advice and help with the base by Jorge Valdés (lord_jasegev), the motivation, endurance and support from both my roomates Mike Young and Luis Alonso, the neverending and valuable council and help from master Elias Alonso (Morsi) and the essential emotional support of Mary Williams. And of course, each and everyone of you who followed the WIP article all those months, readers and commenters of the Internet. You guys made it possible. Thank you.
And now some pics of details which should not be missed (the following photos are not clickable for super high resolution, remember to click on the pics above for that):